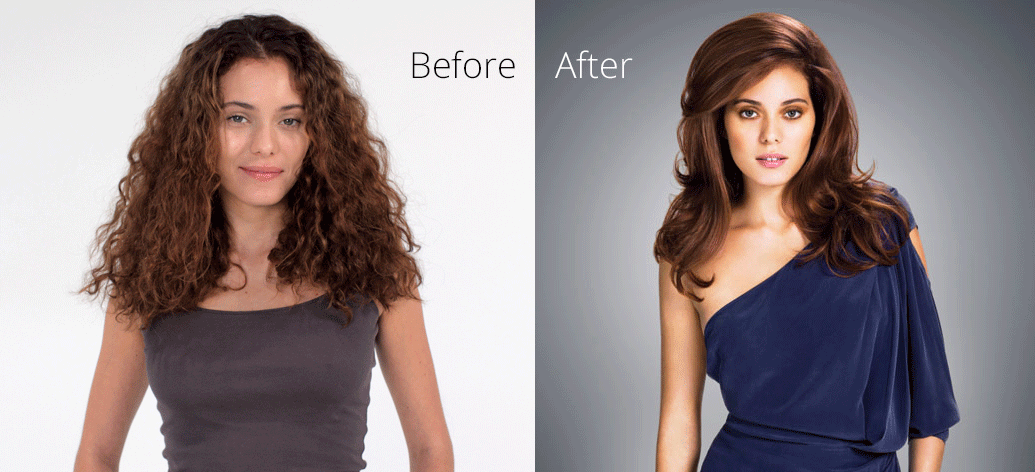 At Eden are proud to offer
KeraStraight
, which is a semi-permanent Brazilian Keratin treatment that is formaldehyde-free and promises silky smooth, more manageable locks.
Whether your hair is straight, wavy or full-on curly, KeraStraight's award winning KS Ultimate Treatment will strengthen and repair any hair type, creating a straighter texture, resulting in silky smooth and manageable hair that lasts up to four months.
The best way to describe Kerastraight is as an investment into your hair's health.
The treatment allows you to wear your hair however you wish, which means less heat styling and therefore less damage. Your hair will radically transformed, easy to manage, and healthier than ever.
The treatment itself can be tailored to your hair type; if your hair is especially coarse or curly, the stronger treatment is recommended but there's a weaker one for finer hair.
First we wash your hair with a deep cleansing shampoo to remove any product build up and open the hair cuticles. After the shampoo has been left on for 10 minutes it's on to applying the treatment, which is painted onto the hair in sections and left on to dry for half an hour. The hair is then dried and carefully straightened to ensure even the wispiest hairs are silky straight.
Contact Eden today for an initial Kerastraight consultation via our
contact us
page or Facebook link.
For our price list, please visit our prices page.